How to be a #BOSSGIRL for Halloween using items you already own
Create a last minute costume that's unique with items every girl has in their closet:
How to be a #BOSSGIRL for Halloween using items you already own - CLICK TO TWEET
AUDREY HEPBURN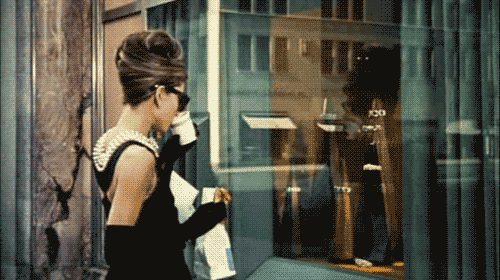 Stop at Starbucks for breakfast to-go, and make your way to Tiffany's. That little black dress you've been dying to wear, a pearl necklace and black sunglasses are all the items you need to channel your inner Audrey Hepburn. If you don't have elbow length gloves laying around in your closet, you can find a pair -- and a long cigarette holder -- at your local Halloween store. Use an ultra-black liner and try an extravagant up-do to complete the look.
COCO CHANEL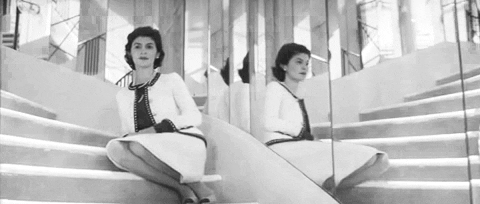 Short tight curls, a deep red lip and some extravagant costume jewelry will help to transform you into the fashion icon herself. For jewelry try layered pearls, over-the-top costume earrings and a large bangle on each hand. The skirt suit you bought for an interview downtown, or a fit-and-flare dress are perfect for this costume -- basically any business entire or formal outfit that says put-together, poised and fashion-forward. Match this with a pointed-toe heel, a little Chanel N°5 and voila!
THE CHEETAH GIRLS
Yes I said it. Find three friends in the same boat and be the cheetah girls. Braid your hair back into dutch braids or if you really want to go all out, cornrows. If you can't figure out the braids, try using a large curling iron and only braid a few small pieces in between curls. Find a pair of slacks - or try your best to match a pair of sweats with a sweatshirt - then match this with running shoes. Very cheetah-girl-esqe. Keep the makeup light and simple but stick to each characters favourite colour on the eye-shadow #CheetahGirls #CheetahSistas
AN ACTUAL CHEETAH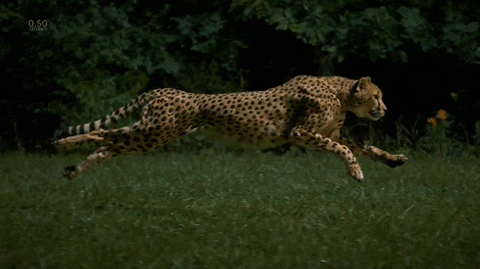 Despite popular belief, this is one cat costume that actually represents all means of being a lady boss: fast, strong, driven and fierce. Put those cat ears to use -- that I know you have because literally everyone has been a cat at some point in their life - by matching them with a little bit of cheetah print. At one point, cheetah was very-much in, so I know you still have one or two shirts hanging in your closet. Match this with leather leggings, black pumps and add some cheetah print glitter to your face using eyeliner and a metallic gel-shadow.
WEDNESDAY ADDAMS
Using a white collared shirt, a black dress, two ponytails and black eye-shadow - easily transform yourself into Wednesday Addams from the Addams Family. Layer a white collared shirt under a simple black dress to get her signature look. Pair this with black tights and a short black bootie. To complete the look part your hair in the middle, braiding two ponytails on each side of your head. If you really want to go all out, try a black lipstick and heavy black eye-shadow to achieve the evil/tired look she so effortlessly portrays.
BEYONCE
It's 2016 so you obviously have a black body suit hiding in your closet waiting to be worn again. Match this with over-the-knee black boots and tease your hair until it cannot be teased any more. When it comes to hair, the bigger the better. Try voluptuous curls, a soft nude lip and a brown-palette smokey eye. There are literally 500 different costumes you could create to make yourself Beyonce but this is the most versatile with items I know you own. If you're looking for a less revealing look, try a dramatic comb-over and an over-sized grey t-shirt dress to get her look in Halo.
YOKO ONO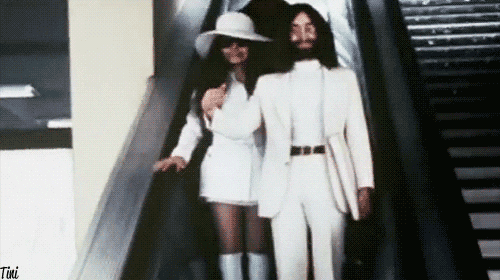 Rather than the traditional flower child costume, empower your inner hippie as Yoko Ono. Find the biggest piece of cardboard you can, a permanent marker and make a protester sign with one of John and Yoko's most memorable messages: "Remember Love," "War is Over," "Don't Hate What You Don't Understand," to name a few. If you don't have dark hair, try a wig. Parting your hair down the middle, create effortless curls -- making sure to tease them as Ono's look is more #IWokeUpLikeThis. Wear an all white or black outfit, matching it with circular sunglasses, a floppy hat, and a long cross or peace sign necklace.
A MEAN GIRL
Luckily, there's one for every hair type - so if you don't have a group of blonde, red and brunette friends then go as one by yourself. This has to be the simplest costume of all, so long as you have some pink in your closet. Try suiting a cardigan with a high-waisted skirt and top. Match this with a simple necklace and pair it with pumps. Finally, wear your hair pin straight - unless you're Gretchen Weiners bye - and use minimal makeup [but try to be a little heavy on the gloss.] Bring on the mean girls quotes.
#Tips #Tricks #Closet #Festive #Movies #BossGirls #InstaStyle #GirlBoss #LifestyleBlogger #Beyonce #BeautyBlog